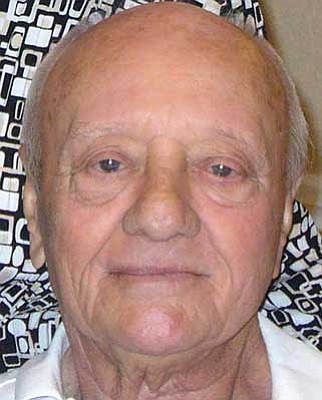 Originally Published: September 17, 2010 6:01 a.m.
Wayne Leon Mershon, age 76, died at his home Friday, Sept. 10, 2010 in Ridgecrest, Calif. Wayne moved to Ridgecrest from Kingman in 2004 along with his wife, daughter and grandson. Born Oct. 13, 1933, in Santa Anna, Calif., Wayne went on to have a career as a produce manager for Albertson's supermarkets until 1979.
Wayne enjoyed the mountains, fishing and taking his family on vacations to the Redwoods and other national parks all over the United States and Canada.
He is survived by his wife, Joyce Mershon; daughter, Lisa Caraway of Ridgecrest; son, Norman Steeg of Lancaster, Calif.; and daughter, Mickey Steeg of Kingman. Wayne has three grandchildren and one great-grandchild.
A public viewing was held from 4 to 7 p.m. Thursday, Sept. 16, at Holland and Lyons Mortuary in Ridgecrest. A memorial service will be held at 11 a.m. Friday, Sept. 17, at Crossroads Community Church, 235 N. China Lake Blvd., in Ridgecrest.
The family wishes to thank the community, family and friends for the outpouring of love and support they have received.
More like this story