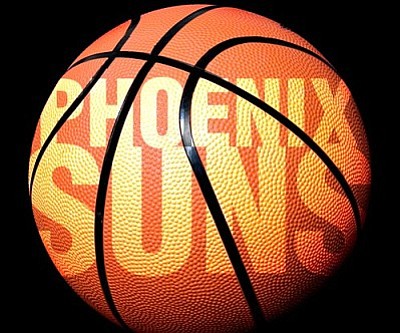 Originally Published: September 29, 2010 6:01 a.m.
PHOENIX (AP) - A year ago, the Phoenix Suns meshed into one of the NBA's biggest surprises, finishing as the No. 3 playoff seed in the West and advancing to the conference finals.
Now they have to do it without Amare Stoudemire. The Suns held their media day on Monday before heading to San Diego for six days of practice. The roster has many familiar names from last year's overachieving bunch, mostly youngsters led by elders Steve Nash and Grant Hill. There are significant newcomers, too, in Hedo Turkoglu, Josh Childress and Hakim Warrick.
"It's going to be a challenge in the preseason, figuring out rotations and how all of these guys are going to fit together," coach Alvin Gentry said. "I think that's going to be a huge factor. But I do think that eventually this whole team is going to come together and be pretty good."
The departure of Stoudemire, who signed as a free agent with the New York Knicks, leaves Phoenix even more undersized than it was before, but it's also more versatile.
Hill said people get too hung up on deciding someone is a two-guard or a small forward or a power forward.
"They want to put labels on people," he said. "Obviously, Steve's not a small forward, Steve's a point guard. But with the exception of him and maybe Robin (Lopez), I think everyone else is interchangeable. What I see is you have a lot of options and a lot of versatility."
Lopez, at 7 feet, is the team's one true inside player. Guard Jason Richardson returns looking for a big season in the final year of his contract.
Turkoglu is 6-foot-10, Childress 6-8 and Warrick 6-9. Channing Frye, the stringbean 7-footer, is back. He will play inside some, mostly on defense, but his real threat is as a 3-point shooter. Frye, Jared Dudley and the ever-improving Goran Dragic return from the team's talented group of reserves in a rotation that went 10-deep last season.
"We may not be the biggest team, but I think we've got a lot of depth," Nash said. "We've got a lot of guys I think who are smart players and unselfish players."
The goal, he said, will be "to take the deficiencies we may have on our roster and turn them into strengths."
There was no doubt last season's team was greater than the sum of its parts, that its togetherness made up for some of its shortcomings.
Nash expects no less this season. "I think we'll have great chemistry," he said. "We have great guys. We have unselfish guys. We have guys that I think get it and understand what it takes to be a good player and a good teammate and how important that is. So I expect our chemistry to be one of our strengths."
Turkoglu, acquired in a trade that sent longtime Sun Leandro Barbosa to Toronto, is accustomed to having the offense go through him. He said he's more than willing to adjust on a team led by Nash.
"I don't want people to think I'm going to come here and be the guy that wants the ball in my hands all the time and I'm going to cause problems to the other guys," Turkoglu said. "Steve's going to be our leader. He's going to run the show no matter what. ... They think I can really help, being versatile and this size, I can really create for my own shot or for my teammates too."
Nash had no predictions for this team.
"I don't know how good we can be. I don't know we're a playoff team, if we're a contender. I don't know what we are," he said. "But we need to work this week in camp and throughout the preseason to set the foundation for the standard we want to live to, by the effort, commitment, communication that we play with."