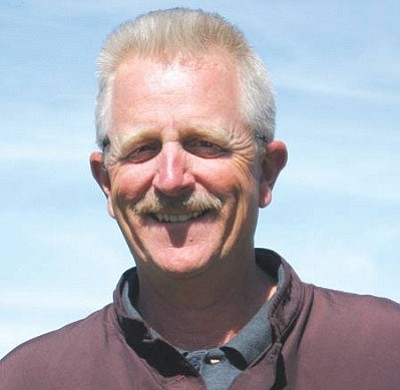 Originally Published: April 5, 2011 6 a.m.
KINGMAN - In another attempt to save Kingman some money, Golf Superintendent Mike Meersman was named Interim Director of Parks and Recreation.
Instead of hiring a new director to fill Darel Fruhwirth's position, the city elected to heap more work onto the willing Meersman's plate. The move could save the city nearly $90,000, said City Manager Jack Kramer.
"He covered for Darel in the past," Kramer said. "And he did a great job."
Kramer plans to monitor Meersman over the next six months to a year as he attempts to balance both jobs. If the city finds that the two jobs combined are too much for one person, Kramer said he would not hesitate to hire either a new superintendent or director.
Meersman is ready for the challenge of balancing two jobs and plans to rely on the people who work at the golf course and in parks and recreation. There are some highly qualified people working in these two departments, said Meersman, and they will help make this transition a smooth one.
In this economy, Meersman said everybody must help by doing more with less. But he doesn't want to be labeled as a fill-in.
"I'm here to take charge and add to what Darel has already done," Meersman said. "I believe that if you're not moving forward, you're going backward."
Last year, Meersman filled in for Fruhwirth for six months prior to Parks Superintendent Guy Reynolds being hired. His prior experience makes him confident that he can do the director's job well. He also feels honored that so many people have shown confidence in his ability to do the job, too.
Meersman thinks his enthusiasm for work carries over to his staff, which in turn enhances their ability to perform their duties. Much of his confidence comes from how hard staff works at the golf course and the recreation department, he explained.
With added responsibility comes more work hours. Meersman's wife Jean, a teacher at Kingman High, is used to the amount of time he puts in because she works similar hours herself. She is very involved with the school and is constantly preparing, said Meersman, so she is on board with his added responsibilities. They've been together for 30 years and will work out the new hours together, he said.