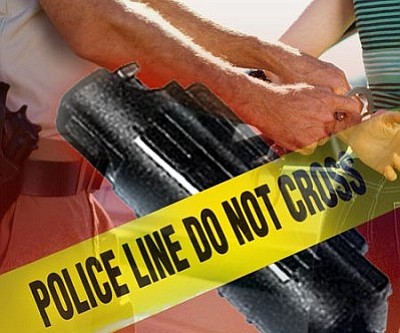 Originally Published: April 6, 2011 6:01 a.m.
KINGMAN - The Mohave County Sheriff's Office arrested a 45-year-old woman recently on charges that she peppered sprayed a 14-year-old boy in the face.
The incident appears to have started over a dispute between neighbors as to who made a disturbance call earlier in the week.
The assault occurred around 6:30 p.m. Friday, after Pamela Eileen Savoy pulled up to a home in the 4200 block of Benton Street.
Sandy Edwards with the Mohave County Sheriff's Office said the 14-year-old boy and his father were standing in the front yard when Savoy drove up. Savoy confronted the father over a threatening phone call she had received earlier that evening, which was apparently tied to the previous dispute.
Savoy told deputies she didn't know who made the phone call but went over there to find out. The man reportedly told Savoy to leave or he'd "kick her butt," at which point she pulled out the pepper spray and sprayed the 14-year-old boy.
The boy was treated by medical personnel. Savoy left the scene before authorities arrived but was found two blocks down the street. She was booked into the Mohave County Jail on felony aggravated assault charges.