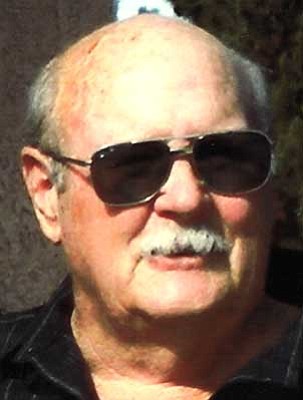 Originally Published: April 8, 2011 6:01 a.m.
Russell Bruce Sargent, 67, of Bullhead City died Saturday, April 2, 2011, in Bullhead City. He was born March 31, 1944, in Inglewood, Calif., son of Ben and Madge Sargent, both deceased. He moved to Mohave County five years ago from El Cajon, Calif. He was a heavy equipment operator for more than 30 years.
Russell is survived by his wife, Beverly Sargent of Bullhead City; daughter and son-in-law, Annette and Richard Fries of Bullhead City; son, Stacy Sargent and Linda Fry of Kingman; son and daughter-in-law, Scott and Tiffany Sargent of Visalia, Calif.; eight grandchildren, Ellen and Ashlee Fries, Brooke, Liana and Bailee Sargent, Kevin Herr, Andrew Fry and Randy Fry; and one great-grandchild, Electra Fry.
Services will be at 11 a.m. Saturday, April 16, at City Bible Church, 922 Marina Blvd., Bullhead City. Sutton Memorial Funeral Home is handling local arrangements.