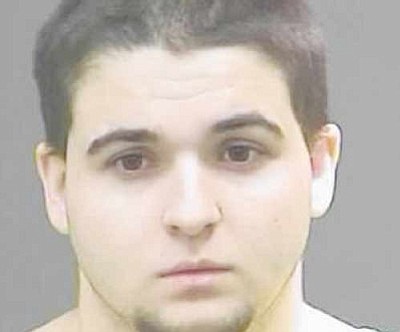 Originally Published: April 12, 2011 5:59 a.m.
KINGMAN - A judge has denied a bid by a lawyer representing a man charged with killing an infant to have the case remanded back to the grand jury.
The grand jury indicted 21-year-old Dustin Colpitts on first-degree murder and child abuse charges Jan. 27, nine days after the death of his girlfriend's 13-month-old daughter.
According to the Clark County Medical Examiner, the baby died of blunt force trauma. She was airlifted to Sunrise Medical Center in Las Vegas after Colpitts said he found her coughing in her crib. He told detectives the baby went limp and stopped breathing after he picked her up. Colpitts said he gave the baby CPR while another person in the home called 911.
Colpitts was arrested the same day the baby was brought to the hospital after doctors noted signs of abuse. A detective who testified before the grand jury said doctors told police the baby showed signs of hemorrhaging in both eyes, some of which was old and some of which was new. That form of trauma is typically associated with a baby who has been shaken, doctors said.
Building a defense
In filings with the court, Colpitts' attorney, John Pecchia, appears to be mounting a defense that the baby's injuries were the result of overly aggressive resuscitation efforts on the part of his client. He filed a motion to have the case sent back to the grand jury to re-determine probable cause based on statements made to the jury by a detective who interviewed Colpitts after his arrest.
He also said the state knowingly misstated the law when Prosecutor Megan McCoy gave the grand jury the legal definitions of first-degree murder and child abuse, which has to be committed knowingly and intentionally.
McCoy shot back that she handles around half of the child abuses cases prosecuted through the Mohave County Attorney's Office and is well versed in the definition of felony child abuse.
Judge Steven Conn rejected the defense's motion. He said neither argument showed that Colpitts' procedural rights had been violated.
As far as determining the accuracy of the detective's statements, Conn said that would be for a jury to decide.
More like this story