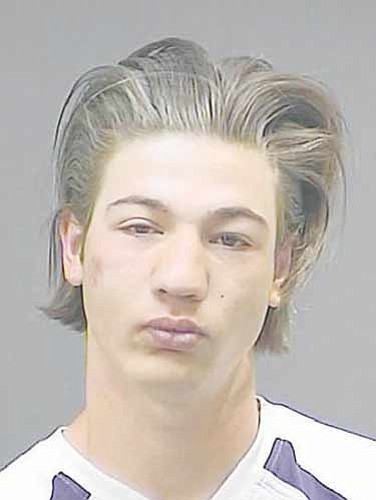 Originally Published: April 20, 2011 6 a.m.
KINGMAN - The Kingman Police Department and the Mohave County Sheriff's Office joined forces early Tuesday morning to catch two suspects reportedly responsible for a break-in at a business in north Kingman.
A neighbor near the Dairy Ripple on Northern Avenue called in a report of a burglary after hearing several dogs barking around 1:15 a.m. The caller said the suspects were seen trying to break into the business and then fleeing the scene southbound on Shadow Road.
An officer with KPD arrived first and detained a 16-year-old girl in front of Connection Point Church on Shadow Road. The other suspect, 18-year-old Ryne Matthew Rotenbury, was on the roof of the church.
Sheriff's spokeswoman Trish Carter said that at some point, Rotenbury climbed down from the roof and began to run away from the building.
A sheriff's deputy yelled for Rotenbury to stop, at which point he reportedly turned and charged toward the deputy.
Carter said it took several officers to restrain Rotenbury and take him into custody.
Both Rotenbury and the 16-year-old girl are charged with felony burglary. Rotenbury is also charged with resisting arrest. He was booked into the Mohave County Jail.
The girl, who lives just a few blocks from where she was arrested, was released into the custody of a parent.
The owner of the Dairy Ripple estimates that around $1,500 worth of damage was done to the store. Carter said evidence found connected the pair to the burglary.