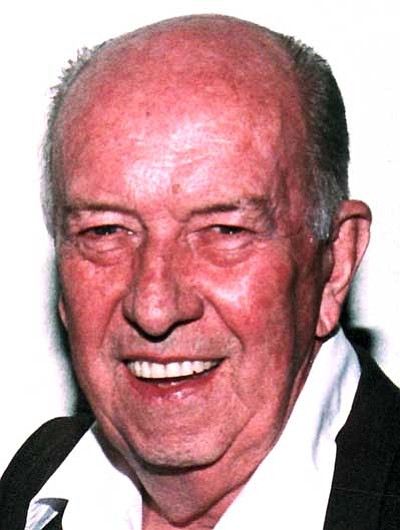 Originally Published: August 11, 2011 6:01 a.m.
Victor Richard Mack passed away in his home surrounded by his loved ones and wife of 42 years, Deloris M. Mack, on Monday, Aug. 8, 2011, in Kingman.
Victor was born April 3, 1924, in his parents' home in Grant Orchards-Soap Lake, Wash. As a child Victor and his only sibling, Albert, grew up on his family's apple orchard that was once the largest in the State of Washington. After high school he joined the Army and served in WWII under commanding officer, Ronald Reagan, former United States President. Victor was instrumental in the making of WWII survival films with producer Walt Disney. Victor later worked for Walt Disney and was one of the artists in the first animation film "Snow White and the Seven Dwarfs." In 1938 Victor worked with actor Robert Cummings and designed the first Flying Air Car. During his enlistment, Victor purchased 20 Naval training planes from the U.S. Army and restored them for civilian use.
In 1945, Victor was honorably discharged, in Ephrata, Wash., and then in 1945 he opened his first sign company, Coulee Signs. Victor's love for aviation and planes continued, and he started a private charter flying service. In 1968 Victor met his second wife, Deloris, and they were married on Feb. 8, 1969. The two families combined a total of 11 children and they decided to move to Lake Havasu City, Ariz. They built a beautiful home in Lake Havasu City and opened Arizona Sign Company. In 1978 they moved to Kingman and opened their sign company, which is still in business today, Arizona Signs.
Victor is survived by his wife, Deloris Mack; and his children, Deloris Jean Olson, Christine Roberts, Betty Jane Wasko, Vickie Ford, Deborah Anne Seliquini, Paula Kathleen Devine, Susan Kay Alford, Carl Mack, David Ward Morton Jr. and James Allan Mack. Victor was also blessed with 30 grandchildren, 33 great-grandchildren and three great-great-grandchildren.
He was preceded in death by his parents, Paula and Albert Mack; brother, Albert Mack Jr. and eldest son, Steven Mack; grandson, Christian Seliquini; and great-granddaughter, Kerrigan Frye.
My hero is the quiet type,
No marching bands, no media hype,
But thru my eyes it's plain to see,
A hero, God has sent to me.
With gentle strength and quiet pride,
All self concern is set aside,
To reach out to our fellow man,
Be there with a helping hand.
Heroes are a rarity,
With all they give and all they do,
I'll bet the thing you never knew,
My quiet hero has always been you....
In memory of my loving grandfather
I love you and will see you soon....
Your granddaughter, Charity Anne Stephens
Services will be held at 11 a.m. Saturday, Aug. 13, graveside at Mountain View Cemetery, 1301 Stockton Hill Road, Kingman.
In lieu of flowers, donations to KRMC Hospice and American Legion would be greatly appreciated.