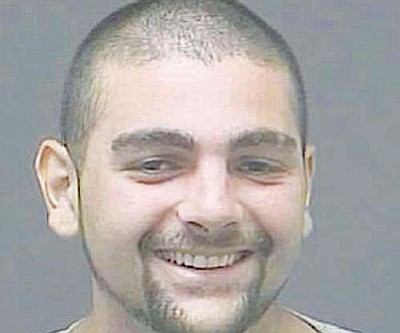 Originally Published: August 16, 2011 6:01 a.m.
KINGMAN - A 20-year-old man was arrested Sunday after twice confronting an elderly man and claiming to be an undercover police officer.
Kingman Police Capt. Rusty Cooper said James S. Mendoza admitted to officers he is currently suffering from some mental issues and said he told the elderly man he was an officer to avoid being shot by him. Mendoza first confronted the man at the recycling bins at Centennial Park as the man was dropping off materials.
It's not clear when Mendoza identified himself as a police officer, but Cooper said at one point, the elderly man told Mendoza he was prepared to defend himself with his gun if Mendoza didn't leave him alone.
Nothing came of that confrontation, and although Mendoza reportedly called police to report the incident, neither he nor the man were at the park when officers responded.
Police were called again about 20 minutes later, this time to Walmart, where the elderly man had gone to pick up his wife and was again confronted by Mendoza.
"It was just coincidence they both showed up in the same place again," Cooper said.
Officers responded to Walmart and arrested Mendoza on felony charges of impersonating a police officer.
Cooper said there was no indication the elderly man used his gun inappropriately during the confrontations.