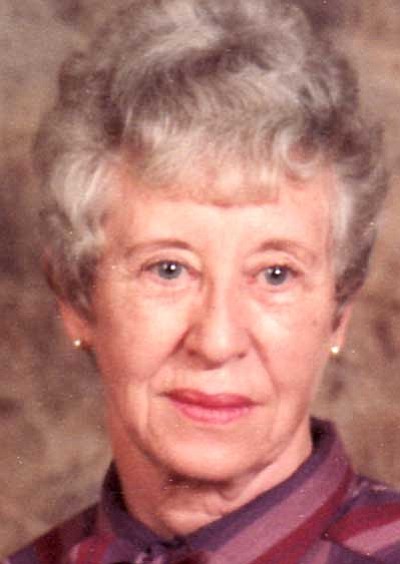 Originally Published: August 18, 2011 6:01 a.m.
Maxine Marie Miller, daughter of John and Audrey Patterson, went home Saturday, Aug. 13, 2011. She was born June 9, 1920, at home, in Randolph County, Ind.
Maxine graduated from Modoc (Indiana) High school in 1938, and from business college in 1940. On Nov. 2, 1940, she married Don Coggeshell Miller in Carrolton, Ky. In 1953 the Millers moved to Arizona, residing at Horse Mesa Dam and in 1956, moved to Davis Dam near Bullhead City. Upon retirement, they moved to Kingman in 1978.
While residing in Indiana, Maxine worked for Brown Motor Company in Richmond. During the Davis Dam years, she worked for Hudgens Construction Company, and Hancock and Kelly Construction.
Maxine is survived by two children, Brian (Gaye) Miller of Henderson, Nev., and Judy Olney of Kingman; grandchildren, Chad (Hyon) Olney of Las Vegas, Jon (Pam) Olney of Kingman, Lisa (Richard) Olney of Tipton, Iowa, Capt. Ryan (Stefanie) Miller of Keleen, Texas and Todd Miller of Henderson. She is also survived by eight great-grandchildren, Sara, Hanna, Emma, Dillon, Kaden, Colin, Haleigh-Marie and Ethan; and also her brother, Donnie Patterson of Indiana. She was preceded in death by her husband, Don; her parents; and brothers, Walter and Robert.
Maxine was a member of St. Johns Methodist Church, National Association of Retired Federal Employees and Morning Glories Homemakers Club.
Visitation will be from 9:30 to 10:30 a.m. Monday, Aug. 22, at Sutton Memorial Funeral Home, 1701 Sycamore Ave. Graveside services will follow at 11 a.m. at Mountain View Cemetery, 1301 Stockton Hill Road.