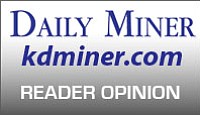 Originally Published: August 22, 2011 6:01 a.m.
My wife and I want to thank each and every one who in any way helped to prepare our 70th Anniversary celebration.
Thank you! Thank you! Thank you!
Ray and Lillian Davis
Kingman
The "I Survived the 70s Reunion" Committee members wish to thank numerous businesses, organizations and individuals for making this decade of the 1970s such a success. We had over 700 people attend, which was fantastic!
The KHS 70s reunion committee devoted hundreds of hours and many months coordinating this event. The committee members should be recognized for all their time and effort. They are as follows: Curtis Cutshaw, Kurt and Dora Manley, Kathy Helton, Mert Glancy, Deni Cochran, Donnie Faver, Cricket Cummins, Mary Barbour, Dave and Cheryl Shaeffer, Libby Mathieson, Greg and Alice Jensen, Sparky and Raycene Osterman, Terry Entingh, JoAnn Rosencrans, Kathy Harris, Nancy Colbaugh, Charles and Terry Shores, Bill Shade, Sonja Claw, Lucretia Fast, Deborah Stafford, Karen Otto, Andra Goldberg, Diana Kenney, Christy McCoy and Pat Mullen.
A big thank you goes to the following: Ben Klemp with Big Sky Digital Imaging, Dora's Deli, Scott Shuffler, Kingman True Value, The Kingman Daily Miner, Ahron Sherman, Butch Meriwether and Chris, Scott and Nancy Rhodes, The Cellar Door, Kingman Chamber of Commerce, KFD Chuck Osterman, Eve and Steve at Kingman Advertising, Phil Collier, Koger's Boot and Saddlery, Darrell Davidson, Bug Masters, Kathy Helton, Kari Jo Hill, 66 Auto Sales, Gary Lawson, GV Lawson Custom Homes Inc., Mohave Eye Center, Dr. Scott Mullane, Roxanne Nelson and Gare Investigations.
Thank you also goes to: Karen at City of Kingman Parks and Recreation, Kingman Unified School District No. 20, Roxie Daniels, KGMN Super Country Radio, Brian Winters, Dena Campbell, Kiwanis Club of Kingman, City of Kingman City Clerk Debbie Francis, Kingman Portable Toilets, Kingman Car Club, Billie Jean Griffith, Luchias, Mission Bank, Art Stiers and Quail Corp. Inc. Barricades.
If we have omitted anyone else, please accept our apologies and our gratitude. If you would like to purchase a CD of the reunion pictures, go to www.bigskydigitalimaging.com.
Pat Mullen and all the Committee Members
Kingman
I would like to thank Dr. Stan Allen and staff for their wonderful care. A few months ago I fell and broke my leg near my hip replacement site. Dr. Allen was the orthopedic surgeon on call that day.
I've been a left leg amputee for over 50 years and walk on crutches. He was able to put me back together again so I can continue to walk on my one and only leg. The doctors and nurses at KRMC gave me wonderful care.
Thank you, Dr. Allen, for being in the right place at the right time.
Colleen Moore
Kingman
I would like to thank Arizona Discount Plumbing for coming out and fixing my water heater. It was leaking out of the drain spigot attached to the water heater and I was ready to replace the whole water heater.
When Frank, the owner, came out he said that would not be necessary because he could fix the part that was leaking. I can't tell you how thankful I was for him being so honest. He could have said, "Yes, you sure do need a new water heater," and I would not have known anything different. He saved me a lot of money by being honest with me. I don't know what would have happened if I hadn't called him.
By the way, this leak was flooding into my kitchen dining area and it had to be fixed right away. He also said that when I did need a water heater that he had some that would also save me money. I trust him and will use him as my plumber from now on. I am 78 and we all need people we can trust and not worry about being taken advantage of.
Thank you, Frank, and God bless you for being the person you are.
Connie Rice
Kingman
On Saturday, Aug. 13, a dog wash was held at the Kingman Animal Hospital to raise funds for the Mohave County Sheriff's Office K-9 Unit. Prior to the event, the Kingman Daily Miner printed an article written by Erin Taylor about the operations of our K-9 Unit, it's capacity to respond county wide and its source of funding. As was stated in the article, the deputies expenses and vehicles are paid from the Sheriff's Office general fund budget. The actual costs of purchasing the dogs, maintenance, equipment, and upkeep is funded from private donations and fundraisers.
The dog wash was highly successful, raising over $1,500 that day.
I would like to thank Kingman Animal Hospital for their sponsorship and the outstanding veterinary care they provide to your K-9s, Erin Taylor and the Kingman Daily Miner for the great newspaper article on the unit, the many people who brought their dogs by for the wash, the generous anonymous donor who made several donations to the unit, and of course, the Mohave County Sheriff's Office K-9 handlers who have dedicated themselves to this important program.
Tom Sheahan
Mohave County Sheriff
I manage a group home for developmentally disabled adults here in Kingman. My staff and I would like to extend a great big "thank you," to a new business in town, Dan's Ice Cream Shop, located on Northern Avenue.
Dan and his staff are always kind and welcoming to our residents, always greeting them with a smile! Dan is generous enough to give them an ice cream cone when they visit! Please visit Dan's Ice Cream Shop and thank them for their support to our disabled.
Jill Smith
Alpha Group Administrators
Kingman
May I just say that there are still "wonderful" people out there! I would like to give a big "Thank You" to Kennedy Heating and Air and Julia at Re/Max Preferred. I can only say that each one of them truly went above and beyond in their Customer Service in taking care of my air conditioning unit.
And listen to this...Kennedy's tech called later that evening to check on my mother to make sure that the unit was working. He didn't have to, but that is the kind of great people they have working for them. Wow! Thank you again to the outstanding service that Julia and Kennedy Heating and Air gave. I am truly grateful!
Jan Barrios
Kingman