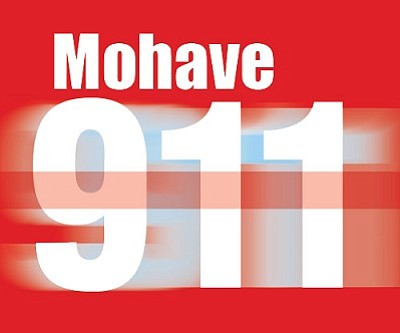 Originally Published: August 29, 2011 6 a.m.
Kingman Police arrested Miguel Angel Gembe, 33, of Kingman Aug. 18 on a felony charge of weapons misconduct-prohibited possessor and two misdemeanor warrants out of MCSO. Gembe was arrested at a residence in the 2000 block of Louise Avenue in connection to an investigation where it was alleged that Gembe attempted to sell a stolen handgun earlier in the day. Gembe, who is prohibited from possessing a firearm, was booked into the Mohave County Jail.
Mohave County Sheriff's deputies arrested Wesley William Garai, 23, of Kingman Aug. 22 for possession of marijuana and possession of drug paraphernalia, felonies. Deputies conducted a traffic stop on Northern Avenue at Roosevelt Street around 7:55 a.m. and contacted Garai, the driver. Deputies questioned Garai about having drugs. A K9 handler responded and deployed his K9 to conduct a sniff search of the exterior of the vehicle. The K9 reportedly alerted his handler to the area of the driver's door. A marijuana cigarette and a partially smoked marijuana cigarette were allegedly located inside the vehicle. Garai was arrested without incident, transported and booked into the Mohave County Jail. The vehicle was towed from the scene.
Mohave County Sheriff's deputies arrested Shannon Eugene Ebersole, 35, of Columbia, Pa., on a felony warrant issued by Mohave County Superior Court on March 2, 1999. Deputies responded to the Mohave County Sheriff's Office Aug. 22 in reference to a subject wanting to turn himself into authorities regarding his active warrant. Deputies contacted the male subject, identified as Ebersole. A records check confirmed his outstanding warrant. Ebersole was arrested, transported and booked into the Mohave County Jail without incident.
More like this story