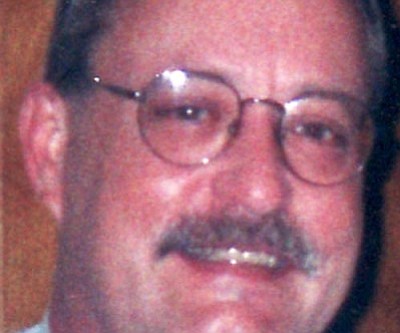 Originally Published: August 31, 2011 6:01 a.m.
Matthew G. Williamson, 55, passed away Saturday, Aug. 27, 2011. He was born in Dayton, Ohio, and moved to Kingman in 2006.
He is survived by his wife, Helen Williamson; son, Ryan (Tarien) Williamson of Dayton; two stepdaughters, Holly Rauch and Katie Poor; three granddaughters, Makenzie, Rylie and Audrie Williamson; and sister and niece, Roberta and DeeDra Bumgardner of Texas.
Matt was a loving husband, father and grandfather. All who knew him were aware of his passion for golf and all sports. He will be greatly missed.
Graveside services will be at 11 a.m. Saturday, Sept. 17, at Forest Hills Cemetery in Dayton.
A special thanks to Kingman Regional Medical Center Hospice for their loving care and support during this very difficult time.
In lieu of flowers, any memorials may be made to KRMC Hospice, 1790 Sycamore Ave., Kingman, AZ 86409-3566.
More like this story