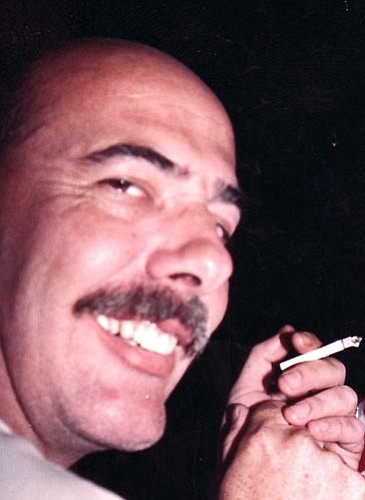 Originally Published: August 31, 2011 6 a.m.
Roger Francis Spear, born May 3, 1946, in Colchester, Vt., went to the heavens on Wednesday, Aug. 17, 2011. He will be truly missed by all the people he shared his life with, and the animals he kept as companions. Roger is now and will forever be a part of every living thing in this great universe.
In 1960, at the age of 14, Roger and his family traveled west on Route 66 headed for Los Angeles, where he attended school, and got his first job. He bravely served his country, signing on with the Navy (Seabees) at age 17. He was stationed first in Alaska, where he experienced the biggest earthquake to hit the area in known history. After, he was sent to Vietnam, where he flew HUI helicopters for the Marines. Roger saved many lives, and was especially touched by this when watching the movie, "We Were Soldiers," where he had personal experience with the situations upon which the movie was based. He very much missed those he befriended in the service, and deeply mourned the loss of friends who gave their lives in that conflict. Roger was honorably discharged, after serving from May 6, 1965, though May 5, 1969, during which time he earned a Vietnam Service Medal, the Bronze Star, a National Defense Service Medal, and a fleet Marine Force Combat Insignia. He continued his service as a Naval Reservist and Recruiter.
After the military, Roger took a job with Civil Service as a plumber's helper. He became a full-service plumber, and for the last 12 years of his plumbing career, was a Supervisor. He was employed with the Los Angeles International Airport for 30 years. Upon his retirement he received awards in appreciation of his service from the City of Los Angeles, the airport itself, as well as local council members. During this time in California, Roger and Terrie, his wife at the time, were blessed by the birth of their daughter, Yvonne, in February 1972. Roger also volunteered for the Los Angeles County Coroner's office, and as the sergeant-at-arms for the Hemophilia Foundation's local bingo hall.
Roger retired in 1998 and moved to Kingman. He worked for TSA, Pioneer Hotel and Casino, and Home Depot. He became a member of Kingman Bowling Association and the Prospector's Association. He was involved locally with children's fishing derbies, Special Olympics, and donated to St. John's Children's Hospital.
Roger met his wife, Shawn, on the day of sign-ups for bowling league when their team needed a male player. They went on to win first place that year. They enjoyed fishing, camping, meteorite hunting, and coffee on the porch with the dogs in the morning, gambling, bingo, or just working around the house and visiting friends, and vacation time with his family in California.
Roger will be truly missed but never forgotten. He is survived by his beautiful daughter, Yvonne Chaves; the granddaughter he adored, Alyssa Chaves; and his wife whom he truly loved, Shawn Spear. He is also survived by his 96-year-old mother, Clarie Wallach; his sisters, Donna Bernard and Kathy Goode; his brother, Richard Spear; and many beloved nieces and nephews, and their families. Roger also lives on through the profound impact on so many lives, and he is missed dearly every day.
Many will be celebrating the profound life of this remarkable man. The Spear family would like to thank everyone for their thoughts and prayers, and the love they are giving in his memory. The Patriot Riders will be meeting and riding in his honor. There will be services and a celebration of life in Oceanside, Calif., as well as his home in Kingman at a later date.
Any donations need to go to a no-kill shelter for animals.