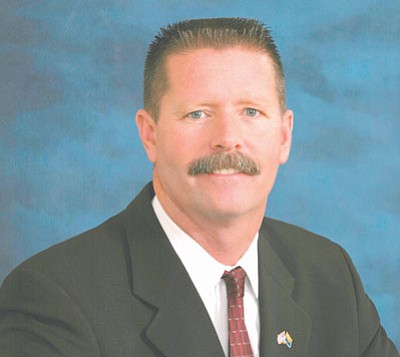 Originally Published: December 4, 2011 6 a.m.
Arizona Sen. Ron Gould announced Thursday he has created an exploratory committee to study a run for the U.S. House of Representatives.
Gould, of Lake Havasu City, was elected to the Arizona Senate in 2004 cannot run for another term in the Arizona Senate due to term limits.
"After speaking to people both in Mohave County and across this new district, it is clear that they want a strong conservative voice representing them in Congress," Gould said.
Arizona law allows current elected officials in their last year in office to form exploratory committees to run for another elected office without triggering the state's "Resign to Run" law. That law requires elected officials to resign from their current office before announcing they are running for a different elected office. Officials with exploratory committees are allowed to collect contributions for a possible campaign.
If elected to Congress, Gould said he would continue to stick to his previous stance on taxes, spending and illegal immigration.
"In Congress, my goals will be very much like they have been in the Arizona State Senate," he said. "I will work to reduce the size, cost and reach of the federal government. I will oppose any effort to increase taxes. I will continue to take the lead in pushing for real solutions to secure Arizona's border and stop illegal immigration. And most importantly, I will fight for common sense policies that grow our economy and allow the many small businesses in our district to grow and create jobs."
Gould said he would make a final decision on whether he will run for Congress after Jan. 1. If he does decide to run, he will not be competing in the same district with current U.S. Rep. Trent Franks because of the redistricting of Arizona's Legislative and Congressional districts. Franks had not announced his intentions to run for another term in Congress yet.
Instead Gould would compete with other candidates for the proposed U.S. House District 4 seat, which includes most of Mohave County, La Paz, Pinal and Yavapai counties, half of Yuma and Gila counties.
However, the boundaries of District 4 have not been approved by the Department of Justice yet.