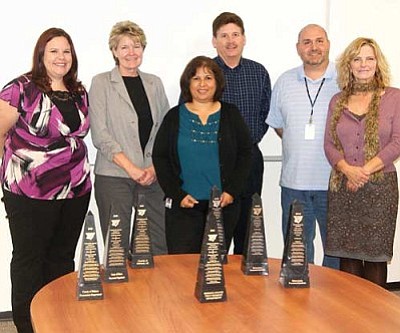 Originally Published: December 8, 2011 6 a.m.
KINGMAN - The National Purchasing Institute presented Mohave County Procurement Department with a seventh consecutive Annual Achievement of Excellence in Procurement Award.
Procurement Officer Senior Tara Acton accepted the honor for the department on Oct. 31 in Denver, Colo., during the NPI annual conference.
"This annual award, which was established in 1995, was designed to recognize organizational excellence in public procurement," Procurement Department Manager Annie Newton-Fruhwirth said. "The award is earned by those public procurement organizations that demonstrate excellence by obtaining a high score on a rating of benchmark criteria measuring innovation, professionalism, e-procurement, productivity and leadership. Mohave County is the only county in Arizona to have received the AEP Award for seven consecutive years."
The department is already looking at what has to be done to earn an eighth consecutive award.