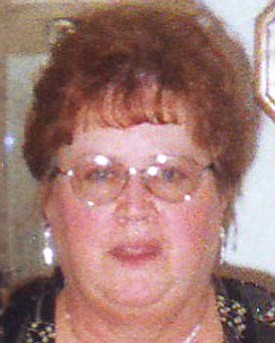 Originally Published: December 18, 2011 6 a.m.
Patricia Ann Corder, born April 1, 1952, went to be an angel in heaven on Saturday, Dec. 10, 2011. She was born in Los Angeles, but spent the last 16 years of her life in Kingman.
She was preceded in death by her mother, Marcie; sister, Cindy; and brother, Bob. She is survived by her three children, James, Linda and Barbara; siblings, Lois, Debbie and Gary; beautiful grandchildren, Stevin, Elliot, Josh, Michael and Christina; along with many friends, nieces and nephews.
There was a celebration of life in her honor on Saturday, at 3200 Jagerson.
She was a great nana, mother, sister, aunt and friend. She always sacrificed herself for others and she will never be forgotten. Heaven has gained the best angel and she will always hold a special place in our hearts.