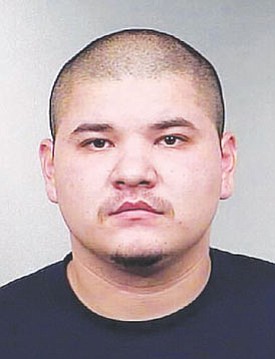 Originally Published: December 22, 2011 6 a.m.
Police have identified two more suspects in connection with a home invasion in which one suspect was shot and one of the home's occupants injured.
Jesus "Jesse" Matthew Camacho, 18, of Kingman, and a 16-year-old suspect, of Peach Springs, were both arrested Tuesday. Camacho was arrested when he arrived at the Kingman Police Department for questioning, while another was arrested earlier in the day during a traffic stop near Truxton.
Kingman Police Capt. Rusty Cooper said both individuals are connected to a home invasion in the 2200 block of Kingman Avenue Sunday night in which a 20-year-old woman living in the home shot one of two intruders who had kicked in her door. The woman's boyfriend was injured by birdshot when the gun went off as the woman and a suspect struggled over it.
The 15-year-old-suspect was shot in the knee cap and remains hospitalized in Las Vegas.
Cooper said the 16-year-old suspect is believed to have been the second suspect in the home while Camacho is believed to have been waiting outside.
The assault is believed to be in retaliation for an incident last month. Camacho is the cousin of a man killed in a hit and run Nov. 21. The woman who lived in the home is one of the daughters of the man charged with that death.
Kingman Police detectives were assisted in the case by the Hualapai Tribal Police Department. They are also working with the Arizona State Gang Task Force since the three individuals reportedly belong to a street gang out of Peach Springs that calls themselves the "Arizona Savages."