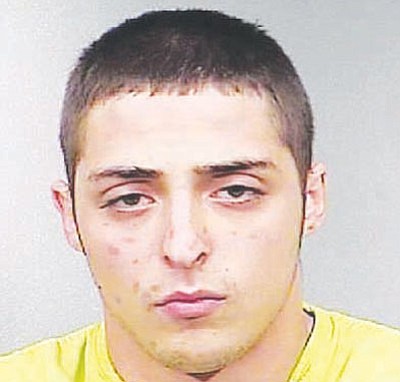 Originally Published: December 22, 2011 6:01 a.m.
A 19-year-old Kingman intruder was arrested earlier this week after he was discovered in a home's bathroom.
The owner of a home in the 1800 block of Gates Avenue called police when the homeowner's daughter, almost 3 years old, discovered the suspect, identified as Matthew D. Schnabel, in their bathroom around 7:40 a.m. Monday.
Kingman Police Capt. Rusty Cooper said Schnabel is believed to have gotten into the home using a garage door opener from a car warming up in the driveway. He fled before officers arrived but was caught just a block away.
It is believed Schnabel was in the bathroom looking for prescription drugs.
Schnabel was charged with burglary and car theft in 2010 and was sentenced to supervised probation. He was arrested again in January of this year after police alleged he was part of a crime ring that involved breaking into cars and selling the stolen goods.
Schnabel was booked into the Mohave County Jail on Monday and is charged with felony first-degree burglary. Police said he could face more charges since he is believed to be responsible for several recent unrelated burglaries.