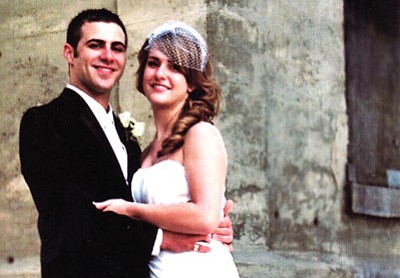 Originally Published: December 25, 2011 6:02 a.m.
Kami McLaughlin and Nick Lombardo were married Saturday, Nov. 5, 2011, at Praise Chapel in Kingman. The bride is the daughter of Kim Esquibel and Kenneth McLaughlin; the groom is the son of Vito and Mary Lombardo. Kami and Nick are both graduates of Kingman High School.
The maid of honor was DeShay Harper and the best man was Kevin Haddix.
The reception was held at Lombardo's Restaurant with all their wonderful family and friends.