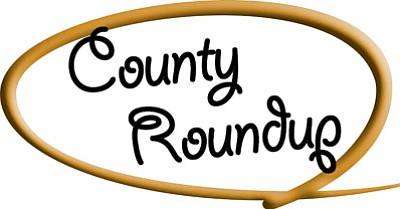 Originally Published: February 8, 2011 6 a.m.
The Havasu Leadership Development Class broke ground on its Heart of Havasu Park project Feb. 1. The project will replace 21,000 square feet of sod on the McCulloch Boulevard side of the Lake Havasu City Police Department with a xeriscape. The project went out for bid on Wednesday. The city uses approximately 26 acre-feet of water and spends $6,500 annually to maintain the grass. The xeriscape should cut the amount of water used by the city for the area by at least 70 percent. The sod removal is this week. The sod will be given to those who can use it, dig it up and move it.
Lake Havasu City could grow by 280 acres if the federal government approves the lease of Bureau of Land Management land to the city. The city and the BLM are currently working their way through an environmental assessment of the project. A public comment period on the project ended Jan. 28. The BLM has 45 days to review the comments and the project and publish it in the national registry. The city wants to use the land for recreational purposes such as trails, a golf course, a park, a performing arts center and a recreation facility. City officials said it might take 3 to 5 years after the lease is approved to see any changes due to a lack of funding for capital improvement projects.
A Phoenix man was arrested for super extreme DUI in Lake Havasu Thursday after he took a corner too fast and overturned the commercial delivery truck he was driving. According to Lake Havasu City Police, Frank Perez, 51, was driving a commercial box truck southbound on South Palo Verde Boulevard when he attempted to make a left turn onto Highway 95 at 20 to 25 mph and overturned the truck. According to one officer, the truck missed a traffic light pole by a foot. No injuries were reported, but officers said both Perez and his brother, who was a passenger in the truck, smelled of alcohol and several beer cans were found in the cab of the truck. Perez tested at a .205 and .210 percent blood alcohol content at the time of the arrest, according to police. The state legal limit for commercial drivers is .04. The truck was three-quarters full of frozen baby octopus, baby squid, fruits and vegetables.