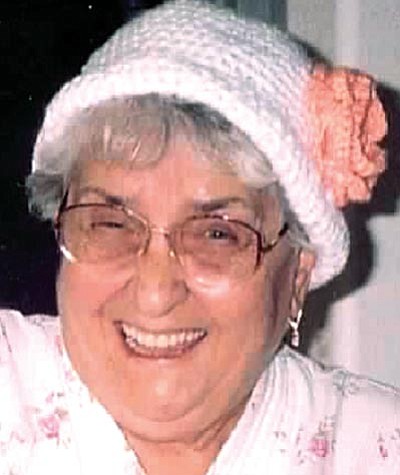 Originally Published: February 13, 2011 6 a.m.
Maria J. Micsinay passed away in her sleep early Monday morning, Feb. 7, 2011. She was born in Budapest, Hungary, on May 14, 1926, where she married and had two daughters, Mary and Ilona. Her family became refugees after World War II and escaped through Germany. They eventually came to America on Christmas Day in 1949, becoming U.S. citizens shortly after. Several years later, she remarried and had a son, Louis Jr. She resided in Florida, Southern California, Flagstaff, Mesa and then settled with her family in Kingman in 2002. She is survived by her three children, five grandchildren and 11 great-grandchildren.
Maria was always a social butterfly on her rounds to grocery stores, knowing the butchers by first name and sales clerks from department stores. She loved being a part of the local quilting club and she was also very devoted to her Catholic faith, her family and her neighbors. Maria always had something to say and could always make you laugh.
A memorial service will be held for family and friends at 2 p.m. on Tuesday, Feb. 15, at Sutton Memorial Funeral Home, 1701 Sycamore Ave.