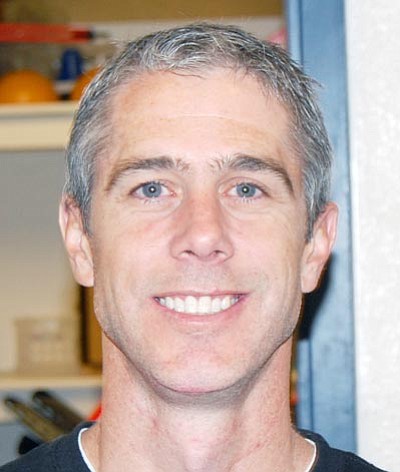 Originally Published: February 14, 2011 6 a.m.
KINGMAN - The Kingman Academy softball team began the school year with a huge question as to who would coach the Lady Tigers, the Charter Athletic Association 3A two-time defending state champions.
Art and Sarah Cassman, who coached KAHS to those titles, moved to Las Vegas over the summer, and the Lady Tigers had a two large pairs of shoes to fill.
"Greg Book is our guy for softball," KAHS athletic director Tony Victory recently announced. "We are very excited that he wants to come and continue the success of the softball program. He did an outstanding job with the football team this season, and we are confident he will bring great things to the softball team."
Book was an assistant coach for the football team, which went undefeated and won the CAA 3A state championship. And he's no stranger to girls softball.
He coached the Kingman Sidewinders summer traveling team for a couple of years until last summer, so he's very familiar with some of the girls on the squad. That includes the Lady Tigers' returning shortstop Jordan Book, his daughter.
"I know most of these girls, having helped the Cassmans over the past few years," Book said. "I was honored that KAHS would even consider me for the position. It's a good way for me to give back to the school that has given my kids so much."
Leaving behind a team that won back-to-back state titles was difficult on the Cassmans. Art is teaching at Las Vegas Shadow Ridge where he is an assistant girls basketball coach, and he said he plans on being an assistant softball coach.
"One of the toughest parts of leaving that program were the girls involved in that," Art Cassman said. "If I had the choice to pick our successor, Greg would be at the top of that list. I trust his knowledge of the game as much as anyone else I know."
Book will be ready to hit the ground running when the Lady Tigers hold tryouts the week of Feb. 28. He'll have Gary Diem as an assistant coach, and Book said Diem would be critical for him to make it through the season.
"When I'm coaching, I can't think of anything else," the coach said. "I love girls softball. It's neat to watch them grow and learn together as a team."