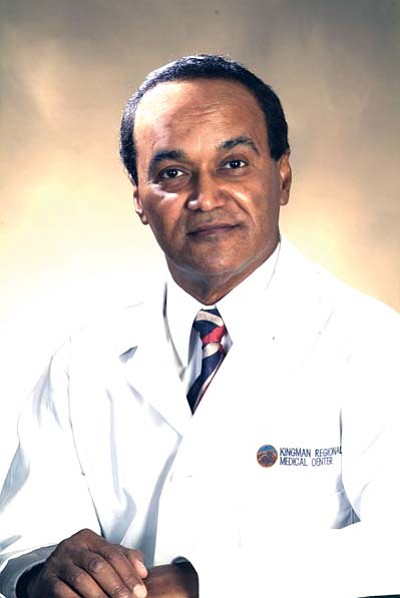 Originally Published: February 27, 2011 6:01 a.m.
KINGMAN - Kingman Regional Medical Center welcomes Dr. Wilson Otero to its medical staff.
As a fellowship-trained gastroenterologist, Otero specializes in the diagnoses, treatment and management of digestive system disorders in men, women, and children.
With over 30 years clinical experience in gastroenterology, Otero is skilled in advanced diagnostic procedures and treatment options for patients with problems in the esophagus, stomach, large and small intestines, rectum, gall bladder, liver, or pancreas. Prior to coming to Kingman, he was in private practice in Hialeah, Fla.
He received his doctorate in medicine at Temple University School of Medicine in Philadelphia. He completed his internship at New York Medical College and residency at Maimonides Medical Center in Brooklyn, N.Y. He also completed a two-year fellowship in gastroenterology at the Gordon Center for GI and Digestive Diseases at the University of Rochester School of Medicine in Rochester, N.Y.
Otero's office, High Desert Gastroenterology, is located in suite 221 at the Medical Professional Center on the KRMC campus. For further information or to schedule an appointment, call his office at (928) 681-8715.