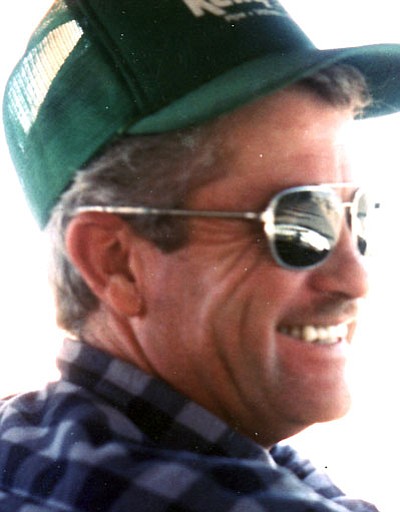 Originally Published: January 4, 2011 6:01 a.m.
Kim Preston Penrod, 58, of Kingman passed away Monday, Dec. 27, 2010, in Las Vegas. He was born Dec. 1, 1952, in McNary, Ariz., and came to Kingman over 40 years ago.
Kim worked at water well drilling for over 40 years. Penrod Drilling is a family-owned business started by Kim's father, Preston, and operated by Preston, Kim and brother, Brent.
He is survived by his wife of 39 years, Linda Penrod of Kingman; his daughter, Tammi Wise, and his son-in-law, Robert Wise, of Kingman; and his granddaughter, Kyrstn Wise, the light of his life. He is also survived by three sisters, Nanette Frost (Frank) of Taylor, Ariz., Sheila Moore of Phoenix and Lorena Case of Pensacola, Fla.; one brother, Brent (Tari) of Kingman; and many nieces and nephews. He was preceded in death by his father, Preston C. Penrod; mother, Verna Dell Browning; and sister, Paulette Whipple.
Services will be at 10 a.m. Thursday, Jan. 6, at Church of Jesus Christ of Latter-day Saints, 610 Eastern St. Interment will follow the service at Mountain View Cemetery, 1301 Stockton Hill Road.