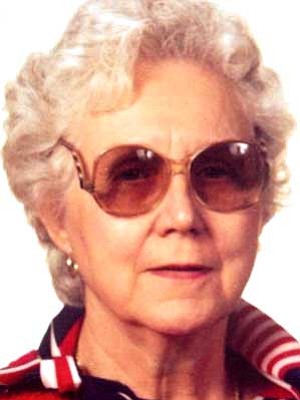 Originally Published: January 7, 2011 6:01 a.m.
Kingman resident Hazel Doretta Mandley died peacefully in her sleep on Friday, Dec. 17, 2010. She was born in Ohio on Christmas Eve 1918 and would have been 92 years old Christmas week.
She spent most of her adult life in Southern California with her husband Ralph and their four children: Lee, Peggy, Mac and Jeff. Ralph and Hazel owned and operated two flower shops in the Los Angeles area.
They moved to Kingman in 1994 where they attended Kingman Christian Church and volunteered at KRMC. In 2000, Ralph preceded her in death.
Besides her four children, Hazel is survived by eight grandchildren, David, Dennis, Cindy, Tracy, John, Greg, Ryan and Robin. She also has 19 great-grandchildren and one great-great-granddaughter. Great-grandchild number 20 is on the way.
Her viewing was Wednesday, Dec. 22, at Sutton Memorial Funeral Home in Kingman. Her service and burial were at Forest Lawn, Hollywood Hills in Southern California on Tuesday, Dec. 28, 2010. She will be greatly missed.