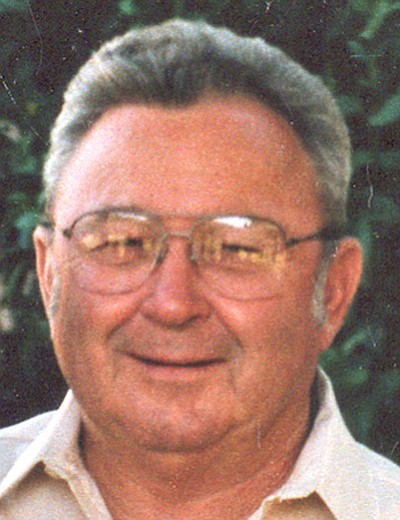 Originally Published: January 9, 2011 6:01 a.m.
Robert Lee Creasy died Monday, Nov. 29, 2010, at home in Folsom, Calif. Born Feb. 7, 1927, at home in Dow, Okla., to Emma Deloris and Leonard Creasy, Robert decided to make a quick entrance before the doctor arrived. He was delivered by the midwife, his aunt Ida Melugin; they always had a very close bond.
Robert was in the 7th grade when he moved with his family to Arizona. The family lived at Mineral Park from November 1939 until March 1941; the family then moved to Chloride. While living in Mineral Park, Robert and his friends hiked the mountains and explored abandoned mines. After moving to Chloride, he finished his last two-and-a-half months of eighth grade at the Chloride School. Robert and his friends continued hiking and exploring. To make a few dollars, he added trapping to his ventures; he was always a very industrious young man. While in Kingman High School, he was in the Honor Society.
The summer of 1943, when Robert was 16, he was hired to work in the mill at the Tennessee Mine. The following summer of 1944, he also worked in the mill. Then in the spring of 1945, he was drafted into the Army and quit school a few months before graduating. He was a veteran of World War II, serving in the occupation of Japan as part of the 11th Airborne, as a heavy equipment operator.
Shortly after being discharged from the service, he married his high school sweetheart, Grace Beaver, in Las Vegas. They lived about four months in Chloride, where Robert worked in the mill at the Tennessee Mine. Later, they decided to seek their fortune north and landed in Bend, Ore. After working in construction, Robert got a job at the Miller Lumberyard in nearby Madras where he built a home. A few years later, in 1957, they moved south to Folsom, Calif., where Robert went to work for the Sterling Lumber Company. He later bought the business and was there until his retirement in 2005.
He was a past member of the Folsom Parks Commission and Chamber of Commerce, past president of the Folsom City Lions Club, and various lumberman associations. He was an ardent hunter and fisherman. He enjoyed building off-road dune buggies and racing them with his sons and grandsons. Even if he wasn't racing, he enjoyed going to the off-road races. He never met a stranger and will be missed very much by family and friends.
He is survived by his children, Tim (Debbie); Kerry (Catherine); Jon (Patty); and Marta (Rob) Brockel; his grandchildren, Jason, Jennifer, Kyle, Forest, Amber, John, Jamie, Nicole and Samantha; five great-grandchildren; four sisters, Burnyce Bower of Kingman, Joyce Maberry of Chloride, Annette Nelson of Willows, Calif., and Sarah Nelson of Mohave, Ariz.; one brother, James (Penny) Creasy of Grand Junction, Colo.; and many cousins, nieces and nephews.
Grace predeceased Robert in 2009.
He was also predeceased in March 1933 by his Dad, Leonard S. Creasy Sr., a World War I veteran; a younger brother, Dennis Gilbert Creasy, 22-months old in May 1937; his older brother, 20-year-old 2nd Lt. Leonard S. Creasy Jr., in a tragic fighter plane accident in November 1943; his stepdad, John H. Creasy in June 1954; and his mother, Emma Deloris Platt Creasy in June 1995.
A celebration of lives well lived from Robert and Gracie will be held from 1 to 5 p.m. on Saturday, Jan. 15, 2011, at 9928 Inwood Road, Folsom.