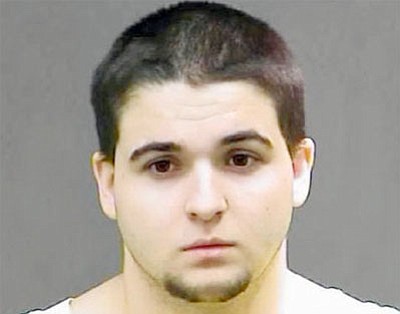 Originally Published: January 31, 2011 6:01 a.m.
KINGMAN - A 21-year-old man was indicted by a grand jury Thursday on murder charges in the death of his girlfriend's 13-month-old baby.
Dustin Colpitts reportedly told police he shook and slapped the baby before calling 911 last week but said it was in an effort to revive the girl, who was having difficulty breathing.
Kingman Police Sgt. Bob Fisk said the baby had extensive bruising over her body that looked to doctors like it had been caused over a period of time.
The baby, Adriana Sweeney, was declared brain dead the same day she was brought to the hospital on Jan. 18.
Colpitts was arrested after police determined he was the only one taking care of the baby that morning while the mother was at work. Colpitts is not the baby's father.
Colpitts is also charged with felony child abuse and domestic violence/aggravated assault. He remains in the Mohave County Jail on a $250,00 bond.