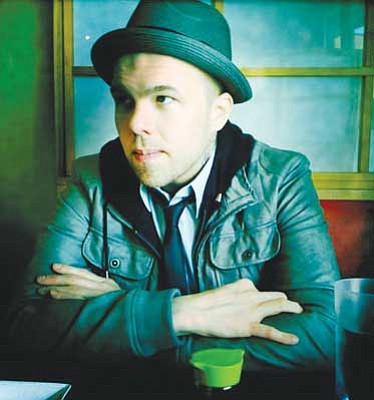 Originally Published: July 1, 2011 6:01 a.m.
KINGMAN - The lead singer of the Ataris, a rock band best known for its revamped version of Don Henley's "Boys of Summer," will be in town Saturday night at the Time Out Tavern as part of his acoustic tour.
Kristopher Roe, who founded the band in 1995 and has been its driving force since, will play stripped down versions of his band's songs as he winds his way through the West Coast and Midwest. The tour is a precursor to an upcoming release by the Ataris, which is scheduled for later this summer.
The Kingman show is one of the smaller-market stops for the tour, which has already hit Seattle, Vancouver and Los Angeles. Opening for Roe with be Lake Havasu-based band the Asphalt, which features former Kingman mayoral candidate Jason Marino on guitar. The band's drummer, Nick Turner, and bass player, Clifford Hickle, are also Kingman residents. The Asphalt has more than 500 performances under its belt, including an opening slot for Jimmy Eat World at the Tempe Fiesta Bowl Block Party on New Year's Eve 2010.
Marino said the Ataris and the Asphalt, which both share a similar sound, first crossed paths at the 2003 Warped Tour
in Peoria when Marino's former band, Oktober, performed alongside the Ataris.
"Kristopher has a huge love affair with Arizona, even sporting an Arizona state flag tattoo on his arm," Marino said. "When I saw he was touring in the region, I wrote him a message and told him it would be a blast to do something in Kingman. I told him about the history of the town and Route 66, and he was happy to do it."
Marino said both Roe and the guys in Asphalt share the same rock sound that has evolved out of their punk roots.
"It's great to get these world-renowned people coming through town and giving us all something to get excited about," he said. "We're very glad he decided to do the tour date here and even more excited that the Asphalt get to share the stage with him."
Saturday's show starts at 9 p.m. Tickets are $5 at the door and entry is limited to those 21 and older.