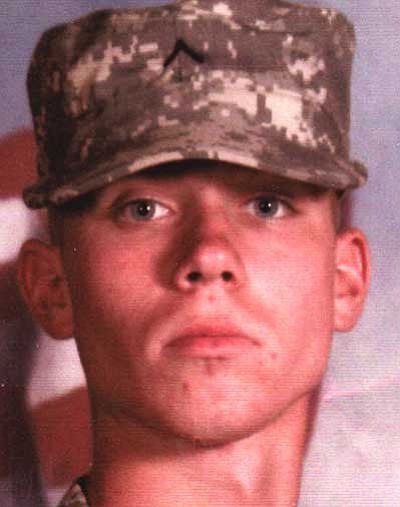 Originally Published: July 10, 2011 6:02 a.m.
In loving memory of Paul V. Sasser, beloved son, brother, trusted and faithful friend, and soldier. Born March 17, 1988, Paul passed away June 13, 2011, at the young age of 23.
Paul served his country by joining the U.S. Army. He completed his basic training and school in Ft. Knox, Ky. Upon completion of school he was assigned to the 3rd Armor Division at Ft. Hood, Texas, where shortly after he was deployed to Iraq during Operation Iraqi Freedom (OIF). After his safe return and separation from the Army, Paul returned to Kingman to begin his civilian life.
Paul's passion for the work he did in the Army led him to accept a contractor job in Kuwait repairing tire and track vehicles for the Army. He took an immense amount of pride in his work, knowing that his work improved the safety of his brothers and sisters in harm's way.
Paul leaves behind his mother, Bonnie Pope; stepfather, Jason Pope; his younger brother, Jared Pope; and his father, Paul S. Sasser. Our love goes out to his fiancée, Jordan Sherlock, and her son, Caden.
Our family sends its heartfelt thanks to the men and women who served with Paul, and keep watch and keep us safe. This is not goodbye, but just see you later. We love you, Paul.
A private service will be held for Paul at the family's request.