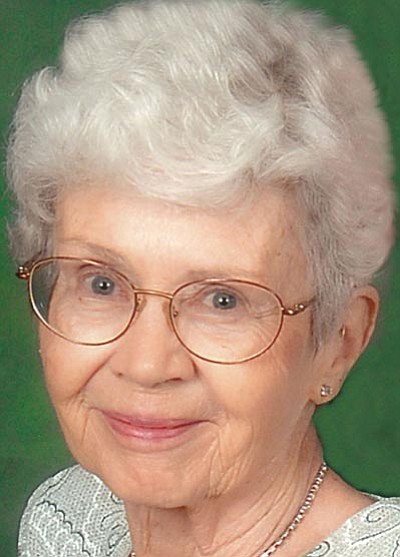 Originally Published: July 20, 2011 6:01 a.m.
Bonnie Jean Quincy McVey peacefully met her final rest Saturday evening, July 16, 2011, at Kingman Regional Medical Center. She was picked up by the heavenly angels and flown off to where we all want to go one day.
Bonnie was born Sept. 30, 1930, in Ashland, Neb. She graduated from Waverly High School in Waverly, Neb., at age 16. On a whim, with a high school pal, she took a job as a rural schoolteacher, which she parlayed into a life-long passion for education, teaching primarily elementary students.
After teaching in Lancaster County for four years, she took nineteen years off to raise her four children, though she remained involved in their classroom activities. She served as a PTA officer, room mother, 4-H leader in sewing and crafts, and was a Sunday School and Vacation Bible School teacher. In 1970 she worked as a substitute teacher in Riverton, Wyo., for three years and for one year in Denver. Starting in 1977 she taught full time in Jeffrey City, Wyo., for ten years. She also served in positions with the Wyoming Teachers' Association, and on the Title 1 and Textbook Selection committees in Jeffrey City. After moving to Kingman in 1987, she taught two years of elementary school in Truxton and a final year in Hackberry. Bonnie was a member of Kappa Delta Pi Education Honor Society. In recent years she and husband Frank participated in activities with both the All-Arizona Retirees Association and the Kingman Area School Retirees Association.
Of her teaching Bonnie wrote, "My goal is to reach every student at the point of greatest need, whether it be challenging a superior student, developing logic and reasoning, motivating slow students, or developing responsibility or self-image. I want to develop responsibility and independence in all. I encourage good citizenship with "funtime" incentives and rewards....
"My self-image is a composite of remarks and reflections from my students, their parents and my friends ... I am creative and resourceful, well organized, always ready, and possessed with ideas which accelerate learning and make it fun. [Students] know I am a disciplinarian, that I mean what I say, and they appreciate that! They also appreciate help in solving personal problems and quarrels, the extra hours I spend sponsoring class activities and making their schooling more meaningful. Some parents have told me I have taken their child and completely reversed their academic life and self-concept with a mystique I possess which awakens children."
Throughout her life Bonnie was active in the United Methodist Church. She served as president of UMC Women in 1967 and on the Administrative Board 1965-73 and again in 1981. In recent years she provided childcare for the MOPS Club at St. Johns here in Kingman.
She is survived by her loving husband, Frank; two daughters, Karen (Larry) King and Linda Norwood; two sons, Steve Norwood and Tom (Kelly) Norwood; three grandchildren; two great-grandchildren; a brother, Edmund (Dorothy) Quincy; a niece and a nephew; and beloved pets, Buttons and Panda. She was preceded in death by her parents, Benjamin and Ruth Quincy; and her sister, Joyce Anderson.
Bonnie was a dear, sweet lady who will be greatly missed by all who knew her, but her loving and kind spirit will forever be in our hearts.
A memorial service will be held at 3 p.m. Friday, July 22, at St. Johns United Methodist Church, followed by a reception at their home at 405 Grandview Ave. A second memorial will be held by her children on July 30 in Riverton. In lieu of flowers, memorial contributions can be made, in Bonnie's name, directly to Bible Study Classes of St. Johns UMC, 1730 Kino Ave., Kingman, AZ 86409-3083.