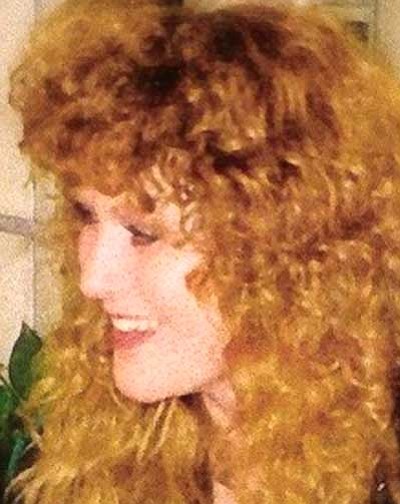 Originally Published: July 21, 2011 6 a.m.
Dianna Lynn Dinger
Dianna Lynn Dinger, age 45, passed away on Tuesday, July 12, 2011, in Kingman, Ariz. Dianna was born Nov. 24, 1965, to Blaine and Mary (Blattner) Dinger in River Falls, Wis.
Dianna graduated from the Winslow High School in Winslow, Ariz., in 1983. She was involved in speech and drama, student council, member of the Honor Society and school photographer.
She graduated from Mohave Community College in Kingman, in July 2009 with certifications in phlebotomy, medical records assistance, and medical insurance. Dianna also graduated from Mohave Community College in Kingman in December 2010 with an associate degree as a medical assistant and was a member of Phi Theta Kappa. She was also an exchange student in Japan (sponsored by Mitsubishi Motor Company) while attending high school in Winslow.
Dianna had a love for animals, especially cats. She also enjoyed reading, movies, camping and horseback riding.
She was preceded in death by her mother, Mary Ann (Blattner) Swanty; grandparents, William and Janet Blattner; and uncle, Robert W. Blattner.
She is survived by father, Blaine (Carolyn) Dinger of Tulsa, Okla., and Texas; stepfather, Martin Swanty of Kingman; brother, Cody (Donnita) Swanty of Kingman; aunt, Judi (Rick) Dutton of Gilbert, Ariz.; uncle, Dick (Bobbi) Blattner of Osceola, Wis.; cousins, Robert (Kaycie) Olson, Ashley and Christopher Blattner, Cody Martin and Shelby Swanty, Anthony and Cameron Baker, Reanna Daily of Kingman, McKennah, Audrey and Carter Olson; stepbrother, Jeffrey (Ruth) Swanty of Loveland, Colo.; stepsisters, Debbie (Brian) Swanty Harris of Kingman, Meri (Danny) Swanty Verduzco of Sierra Vista, Ariz., Marti Swanty of Payson, Ariz., Melody (Robert) Swanty Seagle of Sun City, Ariz., Mickie (Gary) Swanty Noyes of Sierra Vista; and uncle, Norman (Beverly) Swanty of Paulden, Ariz.
Dianna is at peace now and will be greatly missed by family and friends.
A graveside committal will be held at 11 a.m. Friday, Sept. 16, at the Balsam Lake Cemetery, Balsam Lake, Wis.
Memorial services are pending for Dianna in Kingman.