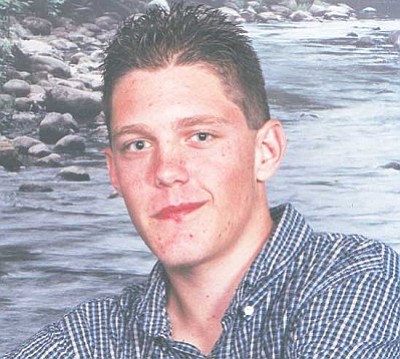 Originally Published: June 10, 2011 6:01 a.m.
KINGMAN - Derek Abbott's favorite song was "Free Bird." His mom, Sandy Averett, said the Lynyrd Skynyrd song appealed to her son's sense of wanderlust and his love of the outdoors.
It was that restlessness that led 25-year-old Abbott to the Monterey Bay area on the California coast. On Monday his family learned that Abbott had been killed that afternoon while walking along the northbound lanes of Highway 101.
According to the California Highway Patrol, Abbott was struck by a semi-truck as he walked across a lane of the highway. The Highway Patrol said it's not clear why he was on the roadway. Authorities are still looking for the driver of the truck, who may not have known he hit anyone, they said.
Abbott grew up in Kingman but had spent the last two years traveling to help satisfy his itchy feet, his mom said.
"He wanted to live off the land," she said. "Everybody loved him. He never met a stranger."
Abbott's journeys took him all over the country, from Oregon to New Orleans, where he spent a year living after Hurricane Katrina devastated the city. Like many young people his age, Abbott's travels were just as much about learning about a new place as it was learning about himself.
"He was trying to find his purpose in life," she said.
Derek is survived by his parents, Marcus and Sandy Averett and Danny Abbott, and his sisters, Melissa Averett, Brianna Averett, Nicole Hernandez, Christina Cates and Lisa Averett.
Services are pending. Anyone who would like to contact Abbott's family can do so by emailing averett@citlink.net.