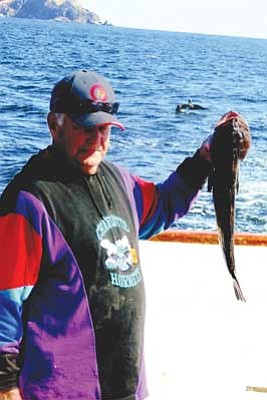 Originally Published: June 17, 2011 6 a.m.
KINGMAN - The sky was blue and the ocean was calm south of San Diego as 40 individuals took part in the 13th Annual Deep Sea Fishing trip sponsored by the Kingman Parks and Recreation Department June 4.
This annual excursion at the beginning of summer was again a great time for all, not to mention all the fish that were landed and brought back to Kingman.
With a variety of individuals ranging from young to old, men and women, and even a few neighbors from Bullhead City, Lake Havasu City, Tucson and Las Vegas, this year's excursion was truly a community affair.
To find out more on how you can take part in this annual trip, contact the Parks and Recreation Department at (928) 757-7919.
The excursion included motor-coach transportation, two nights accommodations and a private charter fishing boat.
All the equipment and permits you need to catch the big one while having a wonderful day on the Pacific Ocean were also included as part of the trip.