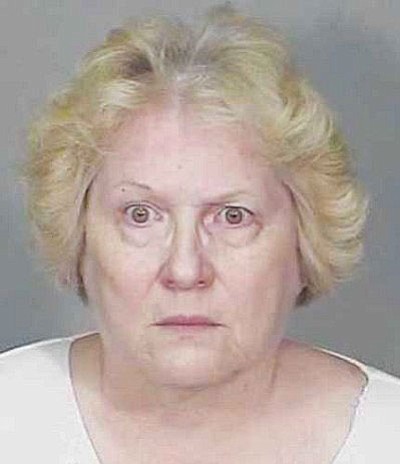 Originally Published: March 4, 2011 6:01 a.m.
KINGMAN - The former director of the Kingman Resource Center has pleaded guilty to charges of stealing more than $7,000 from the non-profit agency.
Jeanne Mae Caisse entered into a plea agreement with prosecutors during a hearing before Mohave Superior Court Judge Steven Conn Thursday. Under terms of the agreement, Caisse pleaded guilty to a single count of felony theft in exchange for the dismissal of a forgery charge.
The deal stipulates that Caisse be sentenced to supervised probation, the length of which will be determined by the judge at sentencing later this month. She could also be subject to electronic monitoring for up until a year and is required to reimburse the center $7,557, the total amount stolen.
Caisse was arrested by Kingman Police at the center's board meeting last March after discrepancies in the center's books were noticed by another volunteer.
The Kingman Resource Center provides services for low-income individuals and is supported by agencies such as United Way.
Caisse reportedly used the money to pay off personal loans, home shopping purchases, car insurance and water bills for a senior apartment complex she manages.
She had previously maintained that she had been given a $6,000 salary to use at her discretion, but the center's bylaws stipulate that anyone who works for the agency do so on a volunteer, unpaid basis. Caisse submitted board meeting minutes to police where she said her salary was apparently discussed, but minutes submitted by the center to Wells Fargo, the bank that holds their non-profit account, didn't reflect those conversations.