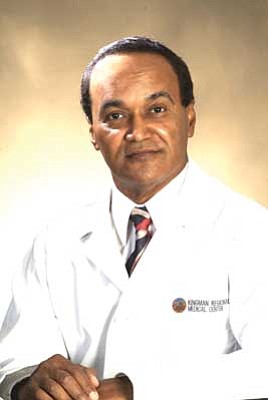 Originally Published: March 11, 2011 6 a.m.
KINGMAN - Dr. Wilson Otero will address "Improving Regularity" at Kingman Regional Medical Center's monthly Lunch & Learn, which starts at noon March 16 in the Del E. Webb Wellness Center Conference Rooms.
As a fellowship-trained gastroenterologist, Otero specializes in the diagnoses, treatment, and management of digestive system disorders in men and women. With over 30 years clinical experience in gastroenterology, Dr. Otero is skilled in advanced diagnostic procedures and treatment options for patients with problems in the esophagus, stomach, large and small intestines, rectum, gall bladder, liver, or pancreas. Prior to coming to Kingman, he was in private practice in Hialeah, Florida.
Lunch & Learn seminars are free. Participants bring their own lunch and KRMC provides a beverage and dessert.
Call (928) 681-8514 to reserve a seat.