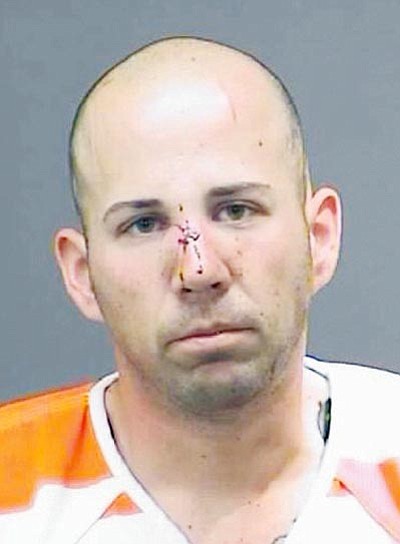 Originally Published: March 22, 2011 6:01 a.m.
KINGMAN - A 28-year-old man who spent four years in prison for robbing the same bank twice is going back to prison for robbing the bank a third time.
Keith B. Coggins was 19 when he robbed the Stockmen's Bank in Golden Valley twice within a three-week period in early 2001. He was arrested by a Department of Public Safety officer who spotted his vehicle in Kingman 15 minutes after the second robbery with more than $25,000 in his car from the robbery.
He pleaded guilty to both robberies and was sentenced to five years in prison. He was released in 2005.
Coggins returned to the same location, which is now a National Bank of Arizona branch, this past January wearing all black and a ski mask. He ordered two bank employees into the vault and made off with more than $46,000.
That money was recovered within an hour after the robbery after deputies with the Mohave County Sheriff's Office spotted Coggins' truck and chased him for 20 minutes at speeds topping 100 miles per hour.
Coggins was found hiding in a rock outcrop in the area of Tapeats Drive and Guthrie Road after he lost control of his truck, crashed and took off on foot.
Coggins pleaded guilty last week to felony charges of robbery, theft and unlawful flight in a plea deal reached with prosecutors.
As part of the agreement, Coggins will receive 10 years in prison when formally sentenced April 15.