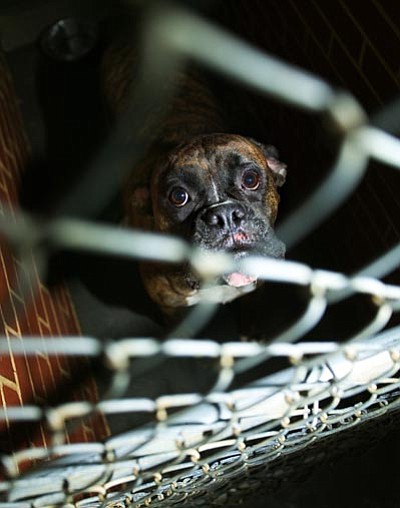 Originally Published: March 27, 2011 6:01 a.m.
GOLDEN VALLEY - The Rescued Unwanted Furry Friends Foundation "RUFFF" is seeking pet sponsors. For $20 a month, sponsors help cover food, water and veterinary expenses for an animal at the shelter.
Co-sponsoring a dog, cat or potbelly pig is $10 a month. RUFFF needs 300 monthly sponsors to help meet its obligations, but one-time donations are also accepted.
Call (928) 565-2275 for more information.