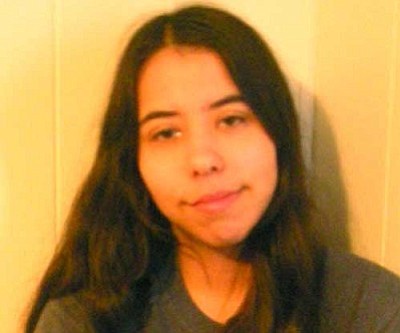 Originally Published: May 8, 2011 6:01 a.m.
KINGMAN - Christina Findley, age 17, was recently selected as a Student Rotarian by the Kingman Rotary Club. She is a senior at Kingman High School and the daughter of Stephen Gladden and Marsha Findley.
Christina said that she feels ecstatic about her selection. Throughout her entire life she has always devoted herself to her schoolwork in order to be the first person in her family to attend college.
"It feels good to be recognized for my hard work and determination," she said.
Among her honors, awards and extracurricular activities are: Renaissance, grades 10, 11 and 12; Geometry award, grade 10; honor roll throughout high school; 4.0 GPA (unweighted) throughout high school; Keyboarding award, grade 9; Precalculus medal, grade 11; top 10 percent in Precalculus in Arizona, grade 11; Business Jeopardy Trophy, 5th place, grade 11; Math Club secretary, grade 10 and 11; Math Club vice president, grade 12; Drafting and Design Club, grade 10; Future Business Leaders of America (FBLA), grade 10, 11 and 12; National Honor Society (NHS), grade 11 and 12; Volunteer at Bullhead Library, grade 11 and 12; and Volunteer at Golden Valley Fire Department, grade 10.
For her presentation to the Rotary Club, Christina spoke about leadership and how everyone has the power to help others and make a difference in the world.
Christina plans to attend Arizona State University, majoring in mathematics with a minor in physics, followed by graduate studies. Once she obtains her degrees, she plans on becoming a mathematician and a physicist.
She wants to participate in theoretical physics research, discover mathematical theories and formulas, and eventually work for NASA.