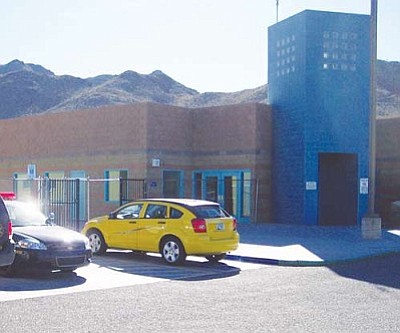 Originally Published: May 11, 2011 6:01 a.m.
KINGMAN - A new study committee created by the state plans to open discussions about topics Kingman area schools have gone back-and-forth on for years - unification and consolidation.
Recent state legislation signed by Gov. Jan Brewer created the Joint Legislative Study Committee on School District Unification and Consolidation. The 16-member committee will study issues related to school district unification and consolidation, including a process for school districts to develop their own unification and consolidation plans and other peripheral issues such as alignment and standardization of curriculum and textbooks.
The first meeting of the committee occurs in late July, with monthly or bi-monthly meetings until December 2011, when the committee's final recommendations are due.
Representative Doris Goodale will be on the committee. She said Kingman Unified School District is a shining model for consolidation and explained that the committee plans to look at cities with several school districts in a limited area.
That does not mean KUSD is exempt from the process. Options to bring schools such as Hackberry Elementary and Valentine Elementary into the district will be explored.
Some of the schools outside Kingman and KUSD are reluctant to unify because school officials fear losing their identity and autonomy, said Goodale.
Lots of schools around the state should be unified, she said. Consider Bullhead City, which has one district serving four elementary schools and one junior high, and another district serving two high schools. The elementary schools are in the same area as one of the high schools, yet they are not aligned with one another. Goodale explained that unifying those schools could save money and help align curriculum, which benefits students and the community. Similar situations are present in Tucson and Phoenix and require the panel's attention.
Mohave County School Superintendent Mike File said unification and consolidation considerations came up for Bullhead City Elementary School District and Colorado River Union High School District in the past and even went up for election.
"But people voted it down," File said. "I imagine trends will stay the same."
One of the most difficult things for smaller school districts to give up is autonomy, especially when it comes to deciding the pace of teaching, said File. But once students get to high school, the curriculum changes, the pace often quickens and students get overwhelmed.
Before Mount Tipton - the K-12 school located in Dolan Springs - unified with KUSD in 2002, File said he fielded tons of complaints every year about the quality of the school's teachers. Schools in outlying areas often have trouble finding and keeping good teachers, he said, and Mount Tipton was no exception.
Top the teacher turnover problem with the two-and-a-half hour bus rides high school students were taking every day because Mount Tipton did not serve 9-12 grades, and one can see why school officials chose to unify.
Once the school unified, it opened a high school, got access to the same teacher pool and staff development enjoyed by other KUSD schools and stayed open. Now that the school has access to highly qualified teachers, File said he receives about one complaint a year.
"Mount Tipton unified and succeeded," File said. "Options there for unified schools are just not there for smaller, [non-unified] schools."
Former KUSD Superintendent and current Hackberry School District Administrator Mike Ford said depending on how legislation is written, unification may be a viable option for Hackberry Elementary School and other outlying schools.
If they can figure a way for small districts to maintain their identity, unification makes sense, said Ford.