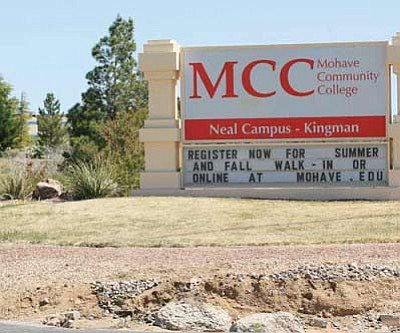 Originally Published: May 19, 2011 6:01 a.m.
Mohave Community College is at it again to tax the property owners of Mohave County, and I, for one, am tired of it.
"MCC President Michael Kearns explained that the annual increase helps the school keep up with inflation."
That's nice. What about us property owners who also have to keep up with inflation?
And he (Kearns) didn't mention anything about the MCC Foundation, which provides financial support for MCC. Funds received by the foundation are distributed to "advance the mission and goals of Mohave Community College."
Let's not go into our donations pool for funds, let's stick it to the property owners again.
Unlike public schools, students are not required to attend MCC. Students must pay for their education through cash, grants, donations, loans, etc. It's high time that MCC stopped going after the property owners and brought costs down in their own house by raising tuition, taking salary cuts and doing whatever it takes.
Kearns stated that the increased cost to a property owner (on $100,000) is an extra $1.92 for the year. I don't care if it's five cents as I'm tired of them going after the property owners. If this passes, MCC will get their money from me, but woe to them that seek donations evermore.
Jack Morgan
Kingman
More like this story