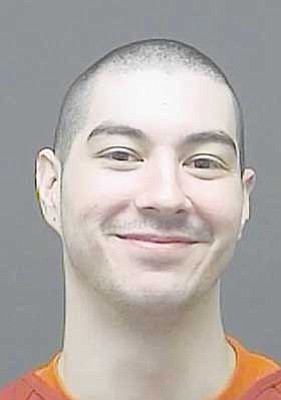 Originally Published: May 27, 2011 6:01 a.m.
KINGMAN - A former state's witness turned fugitive has accepted a deal from the state that will send him to prison for 15 years.
Jessie Padilla, 24, was one of six men accused of various roles in the invasion of three Kingman homes on the night of March 15, 2009. Padilla entered into a deal with the state after his arrest and agreed to testify against his co-defendants in exchange for a reduction of charges.
Padilla apparently had a change of heart while his case was pending and left the state in violation of the plea agreement. He was found several months later in June 2010 living with a girl in New Mexico. He fought extradition to Arizona, which was ultimately granted.
In the new deal, Padilla pleaded guilty to two counts of burglary in the first degree.
Mohave County Prosecutor Doug Camacho said the six men all attended a party earlier in the evening on the night of the crime spree. While it was 38-year-old Chad Weitherow who brought up the idea of robbing people, Camacho said it was Padilla who provided the names and addresses of the victims who were targeted.
One of those homes was believed by Padilla to belong to a purported drug dealer, but the men went to the wrong house, Camacho said. Another of the homes, the one set on fire by Weitherow as police surrounded the home, belonged to Padilla's ex-girlfriend.
Camacho said in court Thursday that while Padilla denied entering the homes, he was identified by several of the victims as being one of the men who threatened them with a gun. Several of the victims were assaulted as the suspects demanded money, gold and drugs.
Padilla is the last of the six to either accept a plea deal from the state or be found guilty at trial. Weitherow was sentenced in February to 240 years in prison for serving as the ringleader that night.
Patrick Liewer received five years in prison for his part in invasions, and Neil Cannon was sentenced to seven years for his role and a separate armed robbery. Christopher Holder was sentenced to 18 months, while Mark McLennan is serving a 21-year sentence for the home invasions and a separate robbery.