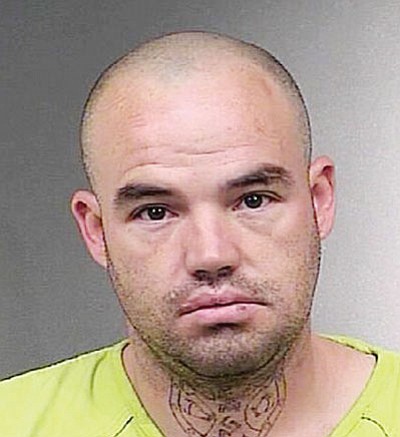 Originally Published: November 27, 2011 6:01 a.m.
KINGMAN - Mohave County Sheriff's Office deputies have arrested a Kingman man in connection with a possible homicide.
Deputies arrested George Allen Loader, 34, as a possible suspect after locating the body of a deceased adult male in a remote area near Calle Alamo and Bank Street Wednesday evening.
According to the MCSO, deputies and detectives responded to two calls of a dead body in the area Wednesday. The first came in around 2 p.m., but deputies were unable to locate the body until a second call with more details about the body's location came in around 8:30 p.m. The deceased had not been identified as of Friday afternoon.The cause of death is pending autopsy results.
During the investigation, deputies learned the man might have been killed in retaliation for allegedly sexually abusing a minor. Deputies are investigating the claim.
Deputies later obtained a search warrant and the Sheriff's Tactical Operations Unit responded to Loader's home in the 2200 block of Devlin Avenue at around 3:30 a.m. Thursday. Loader was taken into custody without incident and did not make any statements.
While searching the home, deputies found a 12-gauge shotgun which may be the murder weapon.
Four children in the home at the time of Loader's arrest were place in the care of Child Protective Services. It is not known if one of the children is the victim of the alleged sexual abuse.