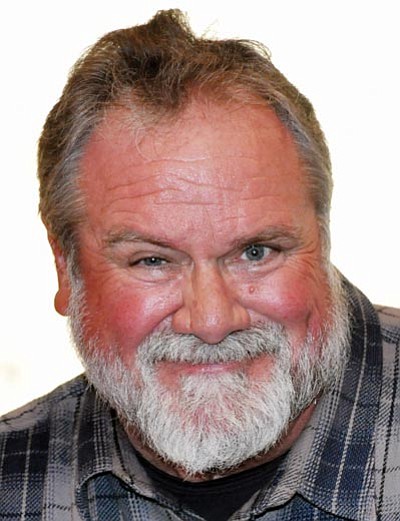 Originally Published: November 30, 2011 6:01 a.m.
KINGMAN - For District 4 Supervisor candidate Bob Boyd, government starts with the community and being able to adjust with the times.
"I've spent the better part of my life in this community," he said.
Boyd moved to Mohave County from San Diego in 1980 and started work in real estate sales and development. His work gradually migrated to the construction field, including Laughlin's first high-rise and managing some of the work on Harrah's Del Rio and Flamingo Hilton in Laughlin.
In 1996, he left Mohave County to take care of family in Idaho Falls, Idaho, and opened a general construction company. In 2001, he broke his back and spent a year learning how to walk again.
He returned to Mohave County in 2003 and started working for T.R. Orr and Bedrock Enterprises. In 2007, he moved to Premier, Inc., building hotels throughout the West.
Boyd said what got him into running for office was the election of President Barack Obama. That's when he started to listen more closely to commentators such as Glenn Beck. He didn't agree with everything Beck said, but did agree that it was "time to get off the couch and do something."
"I was concerned that the community was not what it was 30 years ago. Development had come to a complete stop," he said. "My motivations to run for supervisor are: God, country, my family and my friends in this great county."
"I think I can contribute to this post," Boyd said. "I want to take these issues to the people of the county. I have a passion for the citizens of this county and I am prepared to work 24/7 for them."
One of the biggest issues is replacing current County Manager Ron Walker after he retires.
"We have one of the biggest lame duck county managers in the state," Boyd said. The Board of Supervisors needs to hire a county manager who can not only get along with staff and the public, but understands that they work for the Board. The Board, in turn, needs to keep an eye on the county manager.
He would also remove the metal detectors, eliminate the dress code and return the call to the public. He also prefers that Sheriff's deputies control the security of the building rather than a security firm.
He also called for a rotating day and evening schedule for Board meetings so more citizens could attend.
Boyd also questioned the need to tear down the Arnold Plaza county building in Kingman. He knows there is asbestos in the building, but it is still a perfectly good building and it would cost less to refurbish it than build a $6 million Public Works building.
The county has been looking at the cost to demolish or refurbish Arnold Plaza for several years. The county has not occupied the building since 2005 and it was in poor shape then, Walker told the Board in March.
County Public Works Director Steve Latoski said in March that the building was constructed in 1967 and it would cost around $1.9 million to refurbish to the point that it could be used again.
Boyd said he would ask for a moratorium on all new county building construction, demolition and leasing, and create a committee to oversee the current county buildings and determine if they were being used to their fullest extent.
He also pointed out that the county has a lot of prime property that could be sold and developed. This could decrease the tax burden on residents by bringing in money from the sales and increasing the tax income of the county by bringing in new businesses.
Businesses are interested in Mohave County, Boyd said. He's spoken with a number of people who are interested in moving their business into the area.
He also understands the issues involving the County General Plan, but the plan was created during the building boom. The county needs to take a second look at the plan and the overall picture of the county right now.
The county also needs to look at doing away with some of multiple regulations it puts on local businesses and the public, Boyd said. For example, he has received several complaints about the Health Department requiring organizations to get a food permit in order to hold a picnic.
County management is not paying attention to what the elected officials are telling them and county staff is afraid of doing something wrong so they err on the side of caution and sometimes take things too far, he said.
Boyd also said there is no reason for the county to raise taxes. There is more than enough money in the budget. He said he has been in charge of $25 and $15 million budgets as a project manager and adjusted them to fit the project he was working on.
Straight across the board cuts don't work, he said. Those types of cuts can reduce funding for projects that are truly necessary for the community. Boyd said he's not afraid to work with department heads to get the budget under control and try to keep some of the necessary programs going.
He's also not afraid to ask questions if something doesn't appear to be right, he said, such as the recent renewal of the lease of the library annex in Kingman or the demolition of the Arnold Plaza building.
"I'm trying to represent what people are saying," Boyd said, "I may disagree with people. I may change my mind, but I am not afraid to listen."