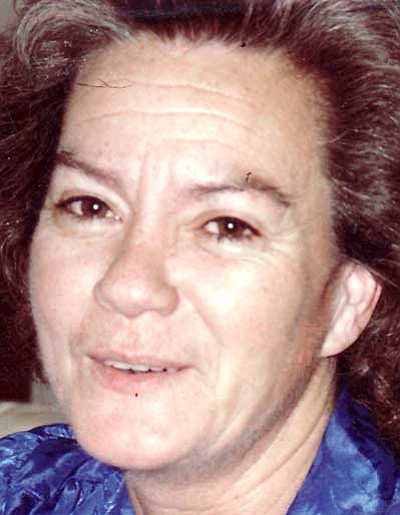 Originally Published: October 6, 2011 6 a.m.
Marjorie Ann Snell Railey was born in Fort Smith, Ark., on May 26, 1942. She passed on Thursday, Sept. 29, 2011, at 6:30 a.m. in Kingman where she and her family had lived since 1990. She was a foundation of love and life for her family. All those who knew and loved her will miss her dearly. Her sick body is now healed and she suffers no more pain. Her soul is at rest until her Heavenly Father takes her home. On that day, her name will be called and she will enter her place that God has prepared for her. If angels live on earth, she was one.
She and her Sailor boy married on Nov. 18, 1960, in Bell Gardens, Calif., where they raised two sons and two daughters. She temporarily leaves behind her four children, seven grandchildren and her soul mate of 51 years. Goodbye for now my Angel. Only the knowledge that we will be together again and whole in His image will sustain me here without you. I will miss you until then. I loved you for 51 years, and I will love you for eternity. Your special touch and your special smell were a true gift that I will forever keep in my heart.
Sutton Memorial will handle the cremation and she will be placed at rest in the Rose Garden at Mountain View Cemetery. I will join you soon my love.