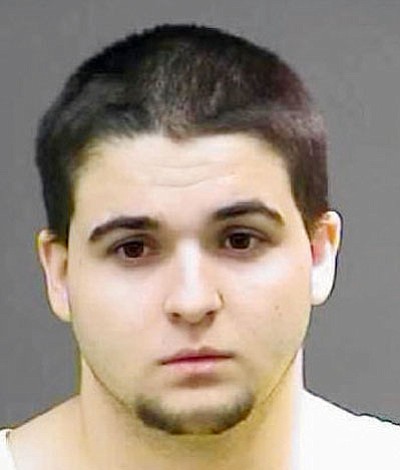 Originally Published: October 11, 2011 6:01 a.m.
KINGMAN - Lawyers in court last week said it will be February at the earliest before a Kingman man stands trial for the alleged shaking death of his girlfriend's 13-month-old baby.
Lawyers for Dustin Colpitts told Mohave Superior Court Judge Steven Conn that they had already filed or intend to file in the next few weeks numerous motions in the case. The motions include everything from evaluating Colpitts for possible mental issues to requesting felony criminal histories for potential witnesses. The defense added that they intend to subpoena a number of out-of-state witnesses, although they did not specify the nature of the testimony that would be offered by those witnesses.
The defense said the earliest they would be ready for trial would be February. The next hearing in the case was scheduled for January to evaluate where the case is at that time.
Colpitts, who turns 22 this month, is charged with first-degree murder and child abuse in connection with the death of a 13-month-old girl who was in his care at the time in January. The baby was taken to a local hospital and airlifted to Sunrise Medical Center where she died.
The Clark County Medical Examiner has said the baby died of blunt force trauma. A detective who testified before the grand jury said doctors told police the baby showed signs of hemorrhaging in both eyes, some of which was old and some of which was new. That form of trauma is typically associated with a baby who has been shaken, doctors said.