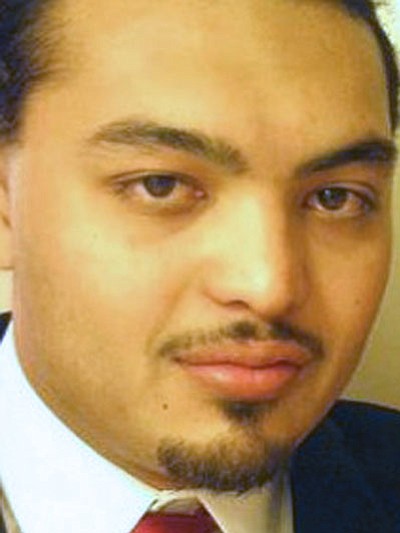 Originally Published: October 12, 2011 6:01 a.m.
Duane Fernando Cannon died Sunday, Oct. 2, 2011, in a tragic auto accident at milepost 64.4 on Highway 95. He was 23 -years-old and a Kingman resident who had lived in Las Vegas for several years before returning to Kingman. Duane was born in Palo Alto, Calif., to his parents Lorry D. Cannon and Martha Eva Cannon who are both Kingman residents.
All who knew Duane would agree that they have never known a more free or heartwarming spirit than his. He was an accomplished guitarist who loved all types of music, from classical to heavy metal and everything in between. Duane had a passion for firearms and was a walking encyclopedia on anything related to them. He was blessed with a wonderful sense of humor and could bring people to tears with his jokes and antics. He was well loved because of his deep love and concern for his friends and family.
Duane is survived by his mother, Martha Cannon; his brother, Neil Mauricio Cannon; his father, Lorry Cannon; his stepmother, Anaphin Cannon; his grandparents, Geronimo and Eva Carrillo; his aunt, Dawn Cannon; his cousins, William Cannon, Evelyn Cannon, Carly Cannon, James Cannon, Charles Cannon and Tim Cannon all of Kingman. He is also survived by his loving girlfriend Alice McKeon of Whittier, Calif., and by many aunts, uncles and cousins of Kingman and other places.
Funeral services will be Saturday, Oct. 15, at the Church of Jesus Christ of Latter-day Saints, 610 Eastern St., Kingman. Viewing begins at 10 a.m. and the service at 11. Burial will follow at Mountain View Cemetery, 1301 Stockton Hill Road in Kingman.
There is a Duane Cannon Memorial Fund at Wells Fargo Bank for those who wish to help with funeral costs. Thoughts and condolences may be submitted to the family at www.lietz-frazefuneralhome.com. Arrangements were placed under the care of Lietz-Fraze Funeral Home and Crematory.