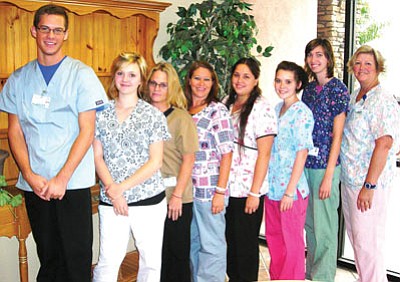 Originally Published: October 16, 2011 6 a.m.
Pictured are the latest class of graduates to go through the nursing assistant course at The Gardens Rehab and Care Center. From left to right are: Chandler Kramer, Brittany Holder, Tina Smith, Deborah Aymong, Stephanie Molina, Kayla Ortiz, Nicole Long and RN Sandy Schleeter, the instructor.
After successfully completing the program, students must pass a state exam to become a certified nursing assistant. Nursing assistants provide much of the care nursing home residents receive.