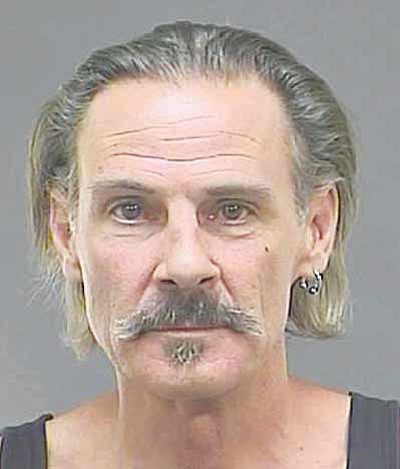 Originally Published: September 11, 2011 6 a.m.
KINGMAN - One man was arrested and another is being sought after a man was beaten after leaving a bar last week.
Kingman Police Capt. Rusty Cooper said the men had all been drinking at BJ's Cabana Bar last Sunday night into Monday morning. The suspect arrested in the beating, 51-year-old Robert Joseph Mawhinney Jr., told officers that at some point in the night, he and his friend were on the receiving end of several insults made by another man.
Cooper said that after leaving the bar in separate vehicles, the two friends spotted the 32-year-old man walking down Stockton Hill Road near the former Ashley Furniture building. The man in the first vehicle stopped and confronted the man. Cooper said Mawhinney saw his friend pull over and stopped to join in the fight.
The 32-year-old man was reportedly severely beaten and suffered a broken jaw after being kicked in the head and face while on the ground.
Mawhinney and his friend fled in their separate vehicles after the fight. A Mohave County Sheriff's deputy who heard the call come over the radio stopped Mawhinney's vehicle a short distance away. That deputy administered a sobriety test and arrested Mawhinney for drunken driving.
Mawhinney is additionally charged with felony aggravated assault. The second suspect has been identified but as of Friday had not been taken into custody.
Cooper said alcohol played a heavy role in the incident.