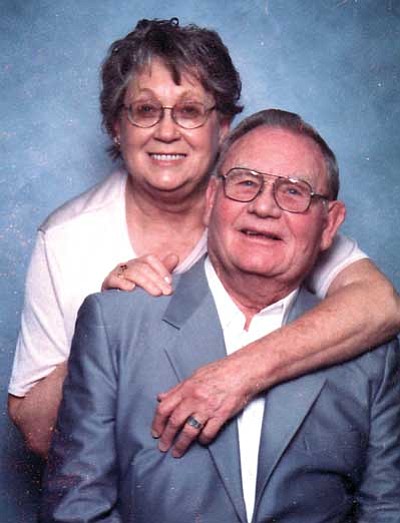 Originally Published: September 18, 2011 6 a.m.
Daughter, Linde Todd, would like to announce the 60th Anniversary on Oct. 7, 2011, of her parents, Delbert and Fran Calkins of Kingman.
Delbert and Fran have two living children, Linde Todd of Kingman and Raymond Calkins of Roswell, N.M. They have six grandchildren, Pam McNemar and Will Todd of Kingman, Tiffanie Vincent of Vancouver, Canada, and Bryan, Rayan and Jeremy Calkins of Roswell. They also have eight great-grandchildren, Jon, Cullen, Cayden, Haylee, Alexis, Isabelle, Luke and Brianna.